DIVE BUDDIES

Hi! I'm Paula.Glad you could join me and my dive buddies at home in Maine!
We have a great time exploring local dive sites together.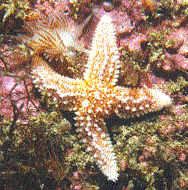 Here's a four armed starfish and a nudibranch.(top left) They were photographed on the wreck of the "Wandby" at Walker's Point, Kennebunkport, Maine.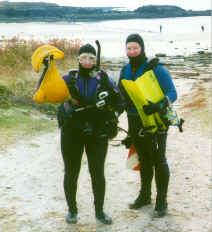 My dive buddy and I after carving a pumpkin underwater!
---
You are the


guest to visit this dive site!
Thanks! We hope you will return again.

PLEASE SIGN OUR DIVE LOG !
Sign My Guestbook
View My Guestbook
---
For more Dive Adventures you can visit Max's Dive Page

To go back and Change Your Dive Gear press the BACK button!